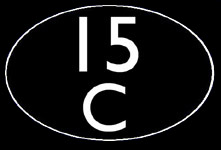 About / Contact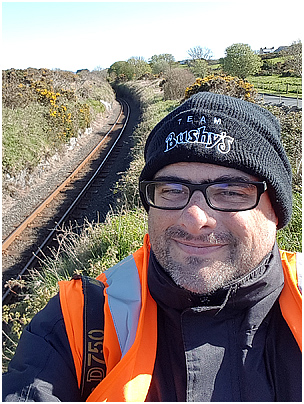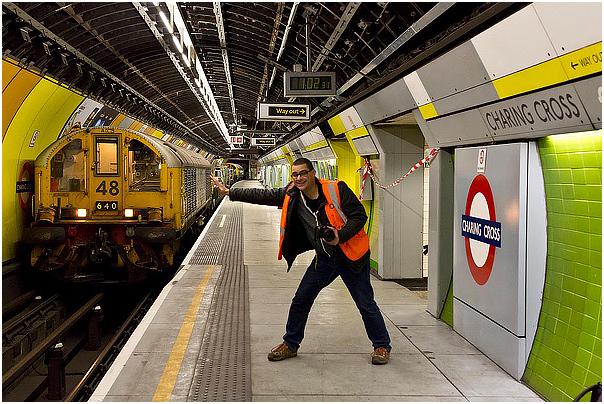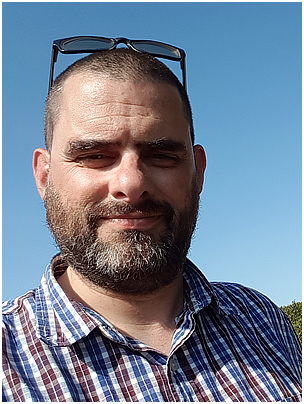 (Thanks to Tim Easter for taking the middle picture)
About Me
My name is Jason Cross, and this website is where I showcase some of my photographs. I have a passion for railways, tramways, buses and aviation, and those subjects account for most of the content on this website, although I will take a picture of pretty much anything if it interests me or I think it will make a nice photograph. I am based in Leicester in the UK, and that would explain the name of the website, 15C, which was the 1960's shed code for Leicester Midland shed, which was (and still is) the closest railway feature to where I was born. I wanted a name for the website that was personal to me, but which didn't include my name in the title. Having been born in Leicester, I was raised in nearby Melton Mowbray, before moving back to Leicester in the early 1990s, and I am still Leicester based today.
I am an amateur photographer and have never followed a career as a professional photographer, and probably never will, although I always try to approach my photography in a professional manner and attempt to attain a certain standard, but it is just a hobby that occupies some of my spare time. I trained as an engineer after leaving school, and stuck with this profession for over 30 years before deciding that I needed a career change and got myself a job on the railway. I now work for GB Railfreight where I am qualified as a Rail Operator (ground staff), and as an Operational Safety Manager (test train driver) at the Old Dalby test track (Melton RIDC). I really enjoy working for GBRf, and if I am honest, I regret not making the move a bit sooner.
In recent years, I have been afforded the opportunity to author several books about a subject that is very close to my heart - the London Underground. I first visited London in 1977 during the Queen's Silver Jubilee celebrations, and I very quickly became fascinated by this wonderful railway system, and I am still fascinated by it to this day. I take a lot of photographs of the Underground and aswell as capturing the day to day scenes, I also like to capture the unusual things that commuters do not usually see or take any notice of such as engineering trains. To see details of some of my books, please click the button below.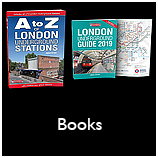 I like nothing more than a full-sun front three-quarter 'show the scene' type photograph, and a lot of the pictures on this site conform to this description. I do however, regularly veer off of this course and take things differently, so look out for the occasional arty shot, unusual angle, and maybe the odd bad weather shot. I'm not really in to setting myself rigid rules, but I do know what I like to see in my own photography. Night photography is another apsect of my photography that I really enjoy, and with the introduction of digital cameras that can perform at high ISO settings, I have come to enjoy taking moving pictures at night, and there are plenty such pictures scattered around this site.
A lot of people have influenced the way I take pictures, but two in particular stand out, R.C. Riley and Mike McCormac. Dick Riley was a photographer who is sadly no longer with us, and unfortunately I never met him, but I am a massive fan of his work. His pictures were usually well lit and tended to take in the scene around his chosen subject. His pictures therefore tend to include a lot of background interest and as his pictures were taken in times past, also include a lot of history. Mike McCormac is also sadly no longer with us, but I am grateful that I got to know Mike quite well and could call him a friend. When it came to capturing the mood of a scene there was nobody better in my opinion and his eye for an artistic railway photograph was second to none. One of the things that Mike used to say to me about artistic photography is that a some of it will work and some of it won't and the true art is in deciding what has worked and what hasn't. On his death bed he produced a book which now takes pride of place on my bookshelf. In it he describes me as one of his influences, something that I am truly humbled by.
---
Equipment
I started taking pictures in the mid 1980s using a Praktica MTL50. In the early 1990s I progressed to Minolta cameras and had several bodies which allowed me to have seperate cameras for daylight colour film, tungsten colour film and black and white film. My final film camera was a Nikon F65, and this set the path into the digital age as I stuck with the Nikon brand as I had built up a suite of Nikon lenses which could be used with my first digital SLR, a Nikon D50. This wasn't my first digital camera though, as I had been playing around with a Fuji Finepix bridge camera for a year or so prior to getting the D50. Since then I have stuck with Nikon and have operated a D80, D300, D600, D750 and a Z6. I currently use both the D750 and the Z6.
I also use a couple of devices to gain height. First there is the pole. This can reach up to 10 metres and the DSLR is mounted on top of it and connected to a tablet at ground level on which I can see what the camera is seeing, adjust the camera's settings and fire the shutter. This helps me to alter the perspective of a shot, usually to include more background, but also comes in handy for seeing over lineside vegetation, palisade fencing and other obstacles. The second is a drone. I bought this in 2020 and although it is a small fairly low cost model (DJI Mavic Mini), it is capable of producing some fairly decent results and is fun to use. I am not sure what path I will follow with drone photography, it's a fun thing to do at the moment, but I may well consider upgrading to something more capable in the future; it's a case of see how it goes for now.
---
Slide Shows


I am willing to present a number of slide shows each year to railway and transport clubs and societies and camera clubs. I have a fairly unique way of presenting my shows which usually include titles, diagrams (where applicable) and video clips as well as plenty of still images. In most cases, when I have given a talk to a society, I get invited back to give another talk at a later date. The shows can be tailored to suit the audience, for example a presentation to a railway society would differ greatly to a presentation I would give to a camera club. The most common shows that I present are as follows:
Capturing the Present & Recreating the Past – a mixture of current photographs and historic recreations featuring transport subjects. This show can be adjusted dependant on the audience, for example, if presented to a railway society, the bulk of the photographs would be of railway subjects, but it can be made to have a bus bias or tramway bias if that is what the audience desire.
Rails of the Isle of Man – a photographic tour of the Isle of Man featuring the Steam Railway, Manx Electric Railway, Snaefell Mountain Railway and Douglas Bay Horse Tramway.
Mind the Gap – this is the show I get asked to do most often. It is a show all about the London Underground and looks at the history of the system, how it operates, the trains used and the architecture.
Wheels, Wings and Floating Things - a show which includes a very broad content of transport related subjects. Trains, trams, buses, aircraft (civil and military) and ships.
To ensure compatibility and so that I can be sure that my images will look right on the screen, I use my own laptop and digital projector when I present a show. I also bring speakers with me as most shows feature sound, especially where video clips are included.
If you organise shows for a society or club and would like me to present a show, please get in touch via the contact details below and I will give it some consideration. The distance I will need to travel, and my availability on the required date being the main considerations, but it is also worth noting that I do restrict the number of shows that I do each year, as I do not want to be presenting shows every week.
---
Copyright


All of the content on this website is the sole copyright of Jason Cross. Images and videos may not be copied or re-published, either on printed page or over the internet without the written permission of Jason Cross. All pictures on this site are watermarked and are uploaded at a size which is too small to achieve good quality printed reproduction. If you would like to use one of my images, please contact me (see below) to arrange permission and / or for a non-watermarked high resolution version to be sent across. There may be a charge for such use dependant on the application. Jason Cross will retain the copyright at all times. Jason Cross reserves the right to refuse a request.
The above may sound a little regimental and formal, but these are my photographs, and I should be able to control when and where they are used. There are laws in place to protect photographer's copyrights, please don't give me cause to have to take legal action.
---
Contact


To get in touch, please use the email address below. This is not a clickable link for security purposes, so you will need to type this address in manually. I also have a 15C Facebook page and a Flickr page which can be reached by clicking on the logos below.