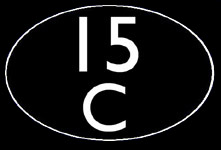 Latest Updates
When new content is added to the website, it will appear on this page for a short period, after which it will disappear from here, but will still be on the appropriate pages elsewhere in the website.
Last update 15/6/22 @ 2300
---
Added 15 June 2022 - 37601 (14 June 2022)
Random class 37 picture on my way to work.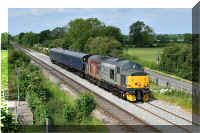 ---
Added 15 June 2022 - Statfold Barn Railway (11/12 June 2022)
I hang my head in shame for not having visited this wonderful place since 2008! I made up for it with two days at their 'Sweet Indian Steam' event.
Video footage from this day can be found by clicking the link below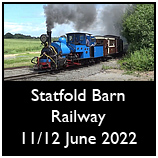 ---
Added 15 June 2022 - Tram-Train, Jumbos and a 37 (8 June 2022)
The new Stadler class 398 'tram-train' on a test run at Widmerpool, followed by a few aircraft at east Midlands Airport, and a 37 and a 66 at Weston on Trent.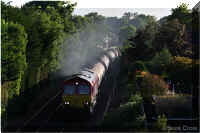 ---
Added 6 June 2022 - New Video (Various)
A new video has been added to my youtube channel. It features Southern class 455s in their final weeks of service. This is part 1, part 2 will feature South Western Railway 455s and will be put together when they finish service later in the year.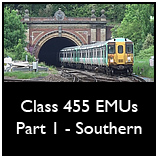 ---
Added 5 June 2022 - London Platinum Jubilee Celebrations (2 June 2022)
My wife and I travelled down to London to see the Trooping the Colour and the Platinum Jubilee flypast. The atmosphere in the capital was fantastic. We started on The Mall with the parade down to Horse Guards Parade, but then left to change position for the flypast, choosing a location on the bank of the River Thames opposite St paul's Cathedral. Railway wise, I only took a trio of pictures, which included the new arrangement on the Northern Line at Bank.
---
Added 31 May 2022 - Grantham (29 May 2022)
Grantham for the diverted Caledonian Sleeper, which just happened to have 91111 just in front of it.
---
Added 31 May 2022 - Rocks by Rail (29 May 2022)
Some industrial railway action at the Rocks by Rail museum near Cottesmore in Rutland.
Some video footage from this day: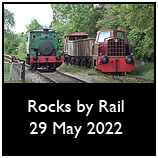 ---
Added 31 May 2022 - Norfolk (28 May 2022)
A family trip over to Sheringham allowed me to capture a couple of buses, plus a couple of pictures of the superbly restored D6732 on the North Norfolk Railway.
---
Added 31 May 2022 - BBMF (22 May 2022)
A Sunday at RAF Coningsby to see the Battle of Britain Memorial Flight flying, with my main target being the Lancaster. In the morning, the Lanc and a Spitfire went out to display, with the Lanc doing several practice displays upon its return. Then in the afternoon, there were two practice displays performed by the Lancaster, a Spitfire and a Hurricane. There was plenty of sunshine, but this totally died off just after they had taken off for their afternoon practices.
---
Added 20 May 2022 - New Videos (Various)
Some new video material added to my youtube channel.
---
Added 20 May 2022 - Romney, Hythe & Dymchurch Railway (14 May 2022)
The superb RH&DR had their 95th Anniversary Gala, and what a superb event it was. Helped by superb weather, loads of shots were captured before the night drew in and some night shots were up for grabs at Hythe. The lighting there isn't very good from the opposite platform, but luckily I just happened to have a few battery powered LED floodlights in the car. While at Dungeness in the morning, I also had a close encounter with a young red fox.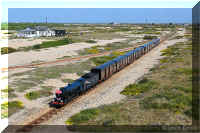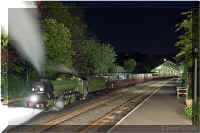 ---